specture readings 01
filtered news ::: 20230329 - 20230407
a loose collection of news and links collected during this period, often shared via twitter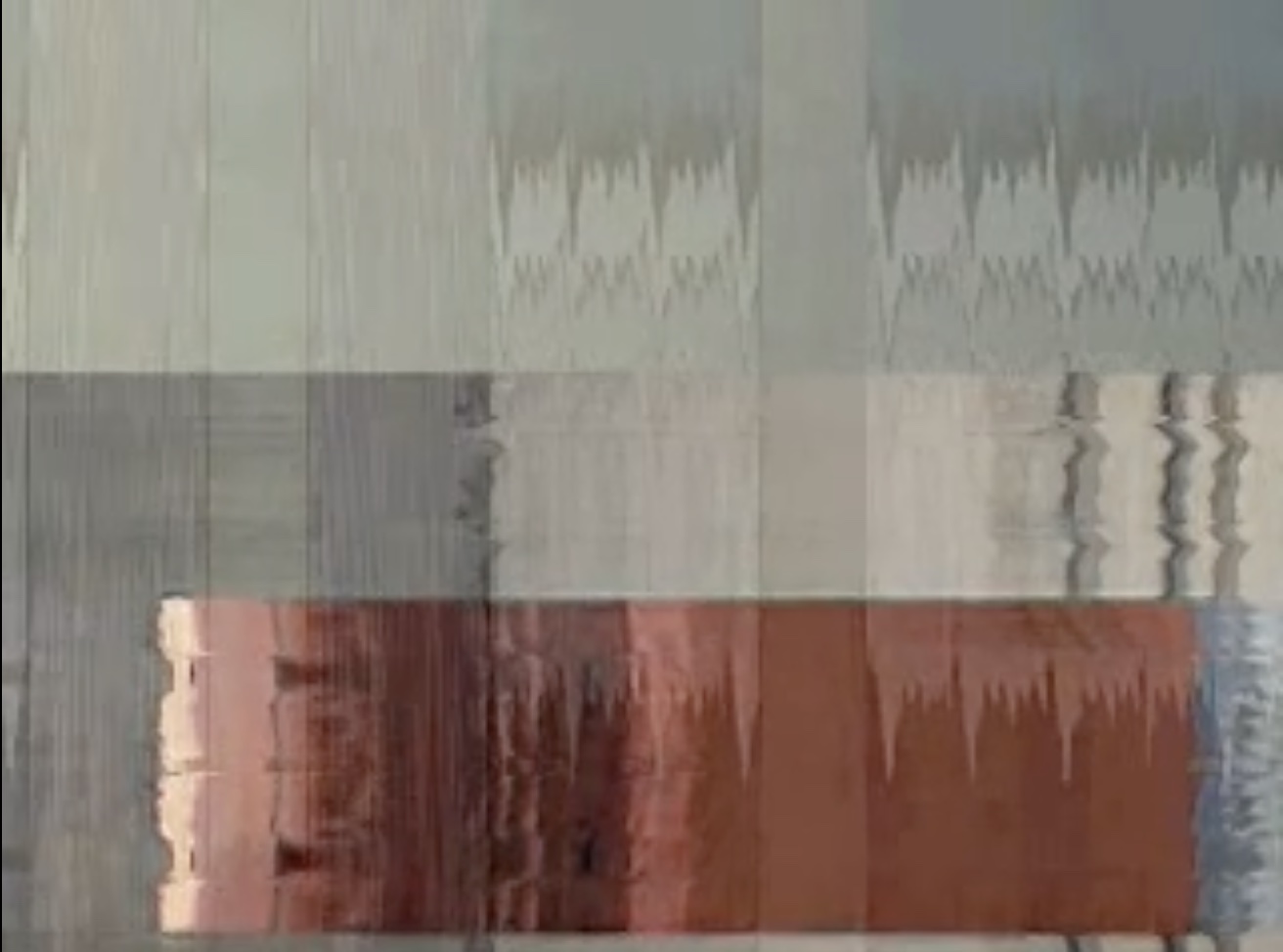 reading and watching
::: art and climate - from conversation to action https://www.artshub.com.au/news/features/art-and-climate-from-conversati...
::: a changing world: computational creativity https://www.acmi.net.au/stories-and-ideas/changing-world-computational-c...
::: trial and theresa women's vj collective in berlin http://trialandtheresa.de/about/
::: teia DAO LLC announcement https://blog.teia.art/blog/registration-announcement
---
Mike Nelson: Extinction Beckons @ Hayward Gallery, UK
"Constructed with materials scavenged from salvage yards, junk shops, auctions and flea markets, the immersive installations have a startling life-like quality.
Weaving references to science fiction, failed political movements, dark histories and countercultures, they touch on alternative ways of living and thinking: lost belief systems, interrupted histories and cultures that resist inclusion in an increasingly homogenised and globalised world."
via https://www.southbankcentre.co.uk/whats-on/art-exhibitions/mike-nelson-e...
---
Robert Henke and Susanne Kirchmayr
The Goethe Institut and UNSW Art & Design, presents talks by pioneers of German Electronic Music Robert Henke and Susanne Kirchmayr
For over two decades now, Susanne Kirchmayr (aka Electric Indigo) and Robert Henke (aka Monolake) have shaped electronic music culture in profound ways. Henke with his releases as Monolake, his audiovisual installations, his laser performances and as co-author of the seminal music software Ableton Live. As a composer, DJ and producer, Kirchmayr has acted as a role model for women in electronic music since 1989. She is also the founder of the transnational female:pressure network.
Kirchmayr and Henke share a common interest in complex organised sound, large evolving structures and the exploration of space, timbre and dynamics. In this discussion Kirchmayr and Henke talk about their current creative processes and concerns.
Joining Kirchmayr and Henke in the discussion are local Australian electronic music innovators Alex Murray-Leslie (Chicks on Speed) and Pia van Gelder (ANU).
via https://www.eventbrite.com.au/e/robert-henke-and-susanne-kirchmayr-ticke...
::: was a great talk tonight, and catchup with friends, and nice to see 3/4 panel were women, and to hear of their experiences. the f:p network scope isn't dj/music only, it also includes visual artists, arts workers etc too - see https://femalepressure.net (there's a link on how to join)
---
Phillida Barlow's "cul -de-sac" book arrived: "lifelong exploration of anti-monumental sculpture...her disdain for any limits to the sculptural imagination"
::: unconventional, readily available materials
::: viewing point from varying, unexpected perspectives
::: "Sculpture unfolds and refolds and unfolds again. It is extremely restless. (Sooke 2019, 10)"
Sooke, Alastair. 2019. "Phyllida Barlow: Nothing Fixed." In, *Phyllida Barlow - Cul de Sac*. Published for the Cul de Sac exhibition presented by Royal Academy of Arts. London: Royal Acadamy of Arts.
---
::: ...fairy circles in the Western Deserts of Australia are flat, hard "pavements" inhabited by spinifex termites (Drepanotermes species)...." https://theconversation.com/first-peoples-knowledge-of-mysterious-fairy-...
::: First Peoples' knowledge leads scientists to reveal 'fairy circles' and termite _linyji_ are linked in Australia https://www.nature.com/articles/s41559-023-01994-1
---
::: Excavating AI - The Politics of Images in Machine Learning Training Sets by Kate Crawford and Trevor Paglen https://excavating.ai
Trevor Paglen - Preludes & Cyclops - A New "Speculative Reality Work" and Related Web3 Series
"Featuring documents, videos, and other archival materials produced between the 1950s and early 1970s, CYCLOPS requires active engagement and participation. Users are tasked with reconstructing events, deciphering codes, conducting open-source intelligence investigations, and analyzing music, literature, and poetry to move through a work that is part treasure-hunt, part historical unfiction, and part cybersecurity challenge. In this way, CYCLOPS teaches many of the skills behind Paglen's own investigative practice, exploring how a clandestine history of research into psychological operations, mind control, and paranormal phenomena has shaped media and politics of the present moment. This networked, collaborative experience spanning the digital and physical worlds can be accessed online at [cyclops.sh](https://cyclops.sh)."
via https://www.pacegallery.com/journal/trevor-paglen-preludes/
---
::: The Music Master by F.L. Wallace https://www.gutenberg.org/ebooks/66154 ::: automatic art robot in this SF story, originally published in *Imagination Stories of Science and Fantasy*, December 1952
::: great to see @ruperthowe is posting #vlomo videos again, daily in April. in the tradition of videoblogging group and events from mid-late 2000s (even pre-YouTube days) https://twitter.com/ruperthowe
::: Mike Nelson: Extinction Beckons @ Hayward Gallery, UK https://www.southbankcentre.co.uk/whats-on/art-exhibitions/mike-nelson-e...
::: Urthboy, an Australian hip hop artist, pleas for people to buy tickets to tour events to save them from being cancelled. highlights the impact still being felt from Covid/lockdowns https://twitter.com/urthboy/status/1642837721789120512?s=20
---
Graphic Formalism / _Lichen Elegy_ / Shannon Mattern https://asapjournal.com/graphic-formalism-lichen-elegy-shannon-mattern/ ::: via https://twitter.com/ArtMaterialist/status/1643069450089033734?s=20
::: Landscape as graphic form, Lichens as geographic typography
---
The Posthumanist magazine - on order via https://twitter.com/e_salvaggio/status/1643003443714424832?s=20
::: Mushroom music - Worlding: Sympoietic Mycology by Eryk Salvaggio https://notype.bandcamp.com
---
::: Harry Smith Archives - the 1970s-1980s Typewriter Drawings via https://twitter.com/HS_Archives/status/1642985152841420801?s=20
---
::: Bilbies were in the news this week, leading up to Easter (as the Australian Easter Bunny / Easter Bilby):
- Newhaven Wildlife Sanctuary ecologists are jumping with joy after spotting their first baby bilby since the species was re-introduced last May https://twitter.com/TheNTNews/status/1643833422127972352?s=20
- our PM visiting Bilbies, mentioning we need to protect this species https://twitter.com/AlboMP/status/1643766216815968257?s=20
- AWC has produced its 1st population estimate for Bilbies at Mt Gibson Wildlife Sanctuary (WA)! Just 56 individuals were released into the 7,800-hectare feral predator-free area between 2016-2018, & that number has now reached an estimated 1,770! https://twitter.com/awconservancy/status/1643411372514918400?s=20
---
listening
::: Worlding: Sympoietic Mycology by [Eryk Salvaggio](https://notype.bandcamp.com)
::: at times hypnotic, surprising and rhythmic
---
::: Memento Mori by Depeche Mode https://depechemode.bandcamp.com
::: Environments 3 by The Future Sound Of London https://fsol.bandcamp.com
::: How Blockchain Can Transform Art Institutions https://twitter.com/artnet/status/1643682581680930817
fresh mints
A̴̛̛̞̠̞̥͇̓̿͋̎̌̂̾̚͜Ŗ̴̫̻̜̮̬̗̣̻̘͐̄͑̄́̅̀̍M̵̧̼̀̍͋Ÿ̷̨͎̩̯̱́͌̈́̊́̍̚ ̴̪̮̟̰̗͖̱͔͇̇Ǫ̴̝͕̤̭͎̪̱̗̰́̌̀̄̈́͐̂͂͠͝F̴̮͍̲͙̮̾͋ ̶̢͓̬̏̋̈̄͋̑̇̈́̕M̴̨̩̖͉͌̾̊́̕Ë̵̲̰̤̽͌͆̌͒̊̕͜͝͝ ~ by @globpoderoso https://twitter.com/globpoderoso ::: https://twitter.com/globpoderoso/status/1643982349296873475
::: I think Lidice makes some of the most interesting 3d/scans work here. I see the histories/references nods to net art & new media, mixed with embodiment aspects of artists like Ana Mendieta with the body as material, mixed with 'the now'. love it
---
::: Museum of Wild and Newfangled Art @mownamuseum https://twitter.com/mownamuseum ::: A 50% Woman run digital museum w/a pack of 342 artists from 59 countries
::: Secret Artists Collective - Melody zine, issue#2 https://twitter.com/SACsecretarting/status/1642934615768723456?s=20 & https://objkt.com/asset/KT1EckWKYqkzohozGQ4qjPvH9AVcskGMKUCN/1
my new + old work
::: slit screen video painting (2009) https://vimeo.com/2965451
::: thinking of renaming this 2008 as 'outside in' as I was filming out the train window, but camera mostly picked up reflection of the inside [
::: was a video for [#vlomo08](https://twitter.com/hashtag/vlomo08?src=hashtag_click) ::: similar series as objkt/212632 ::: https://vimeo.com/2140331
::: driving sky (2008) ::: https://vimeo.com/2140331
::: termite mound photogrammetry https://twitter.com/AliaK/status/1643279272881324035?s=20
::: also published via https://aliak.substack.com/p/filtered-news-20233029-20230407 and https://medium.com/@aliak/filtered-news-20230329-20230407-412545d76ad
::: category:
::: location: