via https://sites.google.com/site/realtalkthebook
When industry magazine The Music Network asked Australian hip-hop pioneer Urthboy to write about the state of the country's rap scene, his answer took some by surprise. Instead, the Herd member and Elefant Traks boss wrote this: "I was asked to write about the state of hip-hop in Australia. I'd prefer to shine a light on what may be the future of it: Indigenous Hip-Hop. Indigenous artists carry a profoundly engrossing and intriguing story for international audiences, yet it's barely understood by many Australians."
This book aims to be an introduction to some of the Aboriginal hip-hop artists out there. All have stories that demand to be heard, from the better-known players like The Last Kinection, Jimblah and Sky'high, to those who are probably too radical for the establishment to handle - such as Provocalz, whose interview ends with the interviewer and interviewee both being questioned by police.
The book is by no means comprehensive - there are about 50 Aboriginal hip-hop artists pumping out quality tracks at the moment, and it speaks to only half of them. But it aims to be a live document, updated at the start of each year. Hopefully it will become more comprehensive as the years tick by. At any rate, readers are encouraged to seek out the artists and follow them in their own, unedited, words.
Reviews:
"A must-read." - I Am Hip-Hop magazine, UK. "A hell of a read - with rappers holding forth on everything from politics to family, books, poetry, activism, homophobia, police brutality... and just about anything else you can think of." - The Koori Mail. "Incredible read." - Jimblah, on the Impossible Odds interview. "Want to read all about me and my thoughts? This is the one right now!" - Briggs. "Amazing interview with Impossible Odds. Everyone should read that interview." - Ozi Batla. "The most articulate and well-researched article on the band I've ever read." - Fred Leone, Impossible Odds. "Probably the most awesome article on Desert Pea Media I have ever seen." - Toby Finlayson, Desert Pea Media. "Of all the interviews we've done - and we've done a hell of a lot - this was, without a doubt, by far the the best." - Kings Konekted. "Best interview I've done. Props." - Provocalz. "Mat always does a good job with the interviews." - Indij hip-hop show founder Munk.
The author, Mat Ward, is a journalist who lives in Sydney. He is not Indigenous. Read more about why he wrote the book here. For more information contact RealTalkTheBook@gmail.com.
The book is available on Amazon (kindle) and all proceeds go to Koori Radio. Visit the book's website to read sample chapters and for more information
For another article on MonkeyMarc and his work with the Barkly community of beat makers and to listen to some of their music, take a look at Boom Bap in the Barkly – Check Australia's Freshest Desert Beats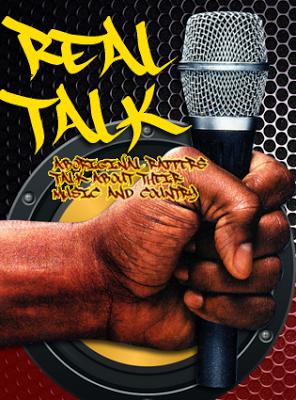 Log in to post comments

4447 reads