VISION FOUR 5 – Ritual of Love EP (reissue)
VISION FOUR 5 – Ritual of Love EP
Officially this is the first single from the upcoming debut album 'Texture'. This single switched gears for the band musically by releasing on CD which opened up an above the line distribution channel and split the sound into singles for radio and vinyl/remixes for clubs and rave. The vocals were delivered by Sheree Exton, who sang previously on Cyberphobia and much later on 'B the 1' on the second album 'Humid'. While we're on the topic of the vocalists who worked with Vision Four 5, here's the shout out to all those talented and diverse singers:
Emma Baker Spink: The first vocalist, met in clubs and full of good vibes. Emma sang on 'Love Power' which formed part of the independent release 'Deep Fantasy'
Sheree Exton: Introduced through a former lecturer and vocal coach, singing on 'Cyberphobia', Ritual of Love', both of which she appeared in the video's for and later 'B the 1'
Yolanda Podolski: Conservatorium opera graduate and lead singer of cool indie/electro band (also featuring stable mate Paul Mac from Itch-e & Scratch-e) The Lab, singing on 'United' from the second album 'Humid'
Lollie: The distinct sound and sights of club/cabaret personality Lollie, who co-wrote and sanf on 'Funkify Yourself' and 'Purple Lamp' as well as writing the lyrics for 'B the 1'. What a team. She is a prolific talent who would take instrumentals to another dimension and turn them into killer songs with a unique and quirky appeal.
Thematically 'Ritual of Love' is a reflection of the clubbing lifestyle and rituals of mateship taking place in a modern social context. The original video played on this theme from the fervid to the frigid, extending the idea to body as landscape.
It was made on one of the first Avid digital non-linear edit suites in Australia and won a digital design award the year it was released.
Vision Four 5 always approached electronic music from a band, not a DJ perspective and included video and interactivity at the same experiential level for their shows. Touring and gigging was an essential part of writing and developing the material, both musical and visual, which was then released as singles albums and videos.
It's an exciting time to be able to release the entire catalogue in it's original form on all digital formats, with a few extra's thrown in, to re-connect the music of the 90's with people and find new audiences, which helps people understand how we got here.
By Noel Burgess
22/07/2016
https://www.facebook.com/visionfour5
original post @ https://www.facebook.com/visionfour5/posts/1413085998705375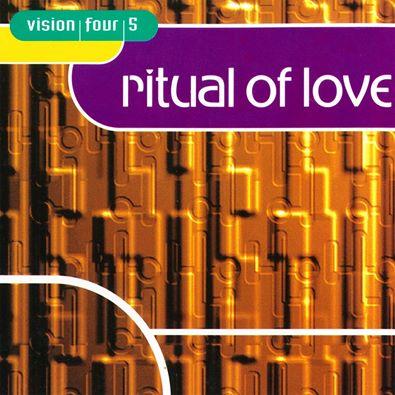 ::: category:
::: location:
Log in to post comments

13276 reads