CRYPTO, ART AND CLIMATE - RIXC ART SCIENCE FESTIVAL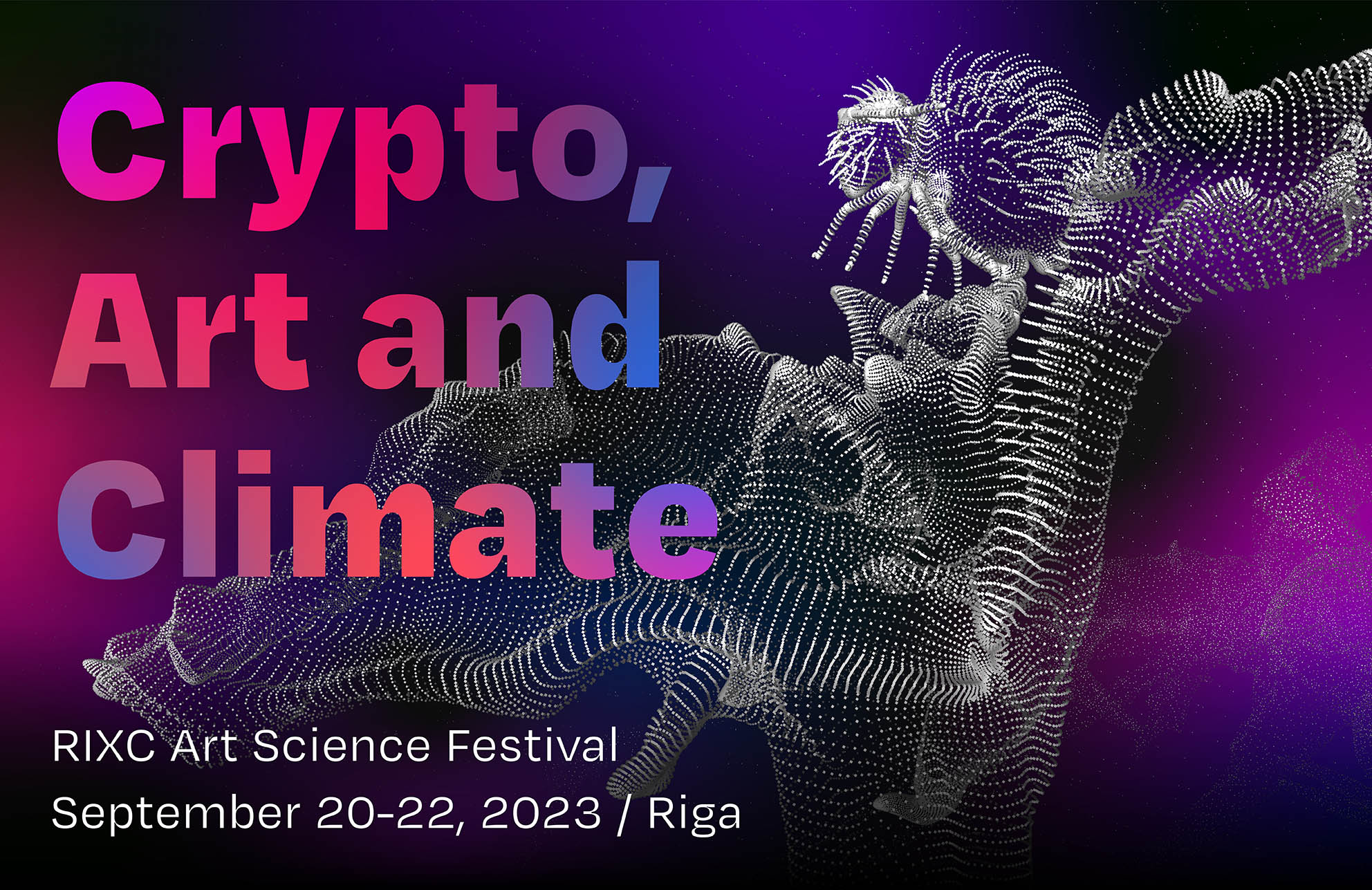 The RIXC festival will focus on artificial intelligence, NFT art and crypto and blockchain technologies and will explore how the new generation of internet technologies (or so-called Web 3.0*) are currently changing the landscape of art and culture in the context of one of the major contemporary challenges – climate change.
The RIXC Art Science Festival 2023: CRYPTO, ART AND CLIMATE takes place in Riga and virtually. The Festival Program includes the OPENING (September 20, 2023), the FESTIVAL EXHIBITION (September 20–November 11, 2023 / National Library of Latvia), the SensUs AR EXHIBITION and ARTATHON (September 21, 2023 / Hybrid: Virtual / Riga), the SYMPOSIUM (September 22, 2023 / Hybrid: Virtual / Riga), featuring artistic performance program.
visit https://festival2023.rixc.org to register or join online
::: category:
::: location:
::: via:
Rixc https://festival2023.rixc.org